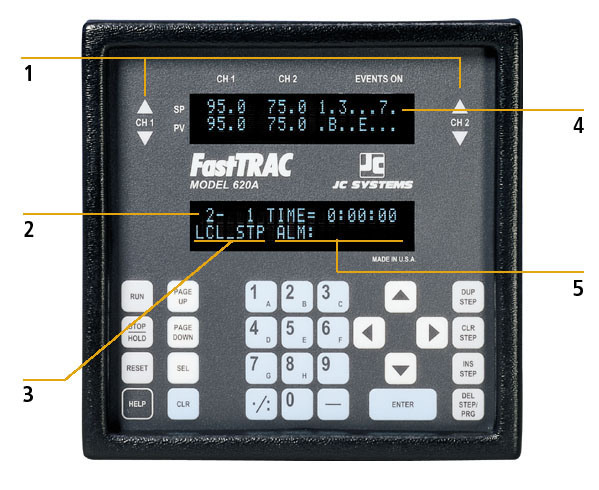 Simple keystroke operations make fast work
of operation, setup and calibration.
LEDs illuminate whenever a controller output is ON.
The program and step number and time remaining in the step are displayed here.
Operating status including the new Ramp-Soak-Remote (RSR) feature is displayed here.
The process variable and setpoint for both controllers plus the status of all 16 events are shown in this Vacuum Fluorescent display.
Alarm conditions are displayed here.
---
The JC Systems family of Precision Environmental Chamber Programmer/Controllers puts it all together for you: upward compatibility, configuration flexibility, ease of operation, convenient packaging plus the dedication to performance, reliability and service you've come to expect from JC Systems - the leader in chamber control innovation.
---
TMC Services, Inc. All rights reserved.