FastTRAC to TC/Linear RH Switching Assembly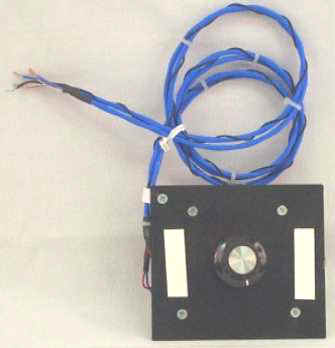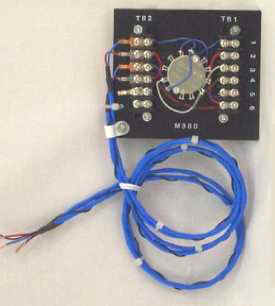 The M380 provides a simple means of switching the CH1 and CH2 inputs of a 620A for the FastTRAC mode (Part thermocouple on CH1 and the Air thermocouple on CH2) and theTemperature/RH mode (Air thermocouple on CH1 and a linear RH sensor output on CH2) of operation.
The Air Temperature and Part Temperature thermocouples and the Linear Current or Voltage Humidity signals are connected to the inputs of the M380. The output terminal strip is connected to the Model 620A input terminal block.
Positioning the switch to the FastTRAC or TC/RH mode directs the appropriate sensor output to the 620A inputs.
The M380 mounts to the rear of the customer's panel or the A2294-1 mounting plate with the M380 Select Switch Shaft/nut securing the M380 to the panel.
The Model 620A must also be configured for the appropriate mode of operation.
TMC Services, Inc. All rights reserved.